In January 2007, our friend Eileen Lamerton celebrated a birthday milestone - a major one ending with a zero. She organised the event attended by about 70 well-wishers at a Canberra motel, and M'n'M got up and performed several songs, some from our recent reunion collection and a few others that we hadn't attempted together before. The audience response was fantastic and a great time was had by all.
After the M'n'M set, we were joined by Rob's mate Graeme from the Next Best Thing trio who helped us jam some more music for the dancers. He unexpectedly sang a couple of Cliff Richard numbers that delighted certain audience members who are hard core Cliff fans. In fact, Eileen was once the local Cliff Richard fan club organiser. We reckon Sir Cliff owes us for the training we gave Eileen.
Thanks Ei.
---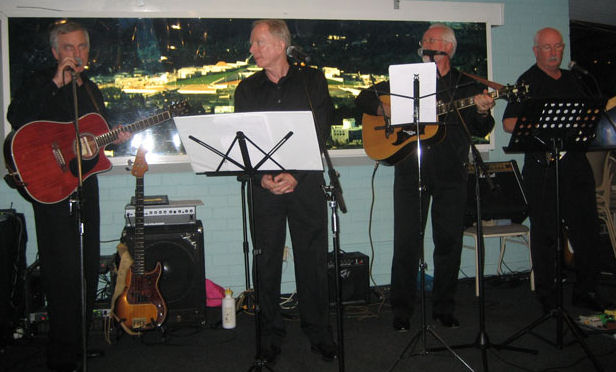 Me'n'Mine on stage at Eileen's party - Rob announces after the first song (Dr Robert) that it was the first time we'd performed in public for about 40 years.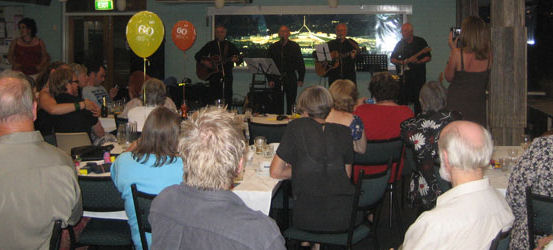 Part of the audience - that's Eileen in red.